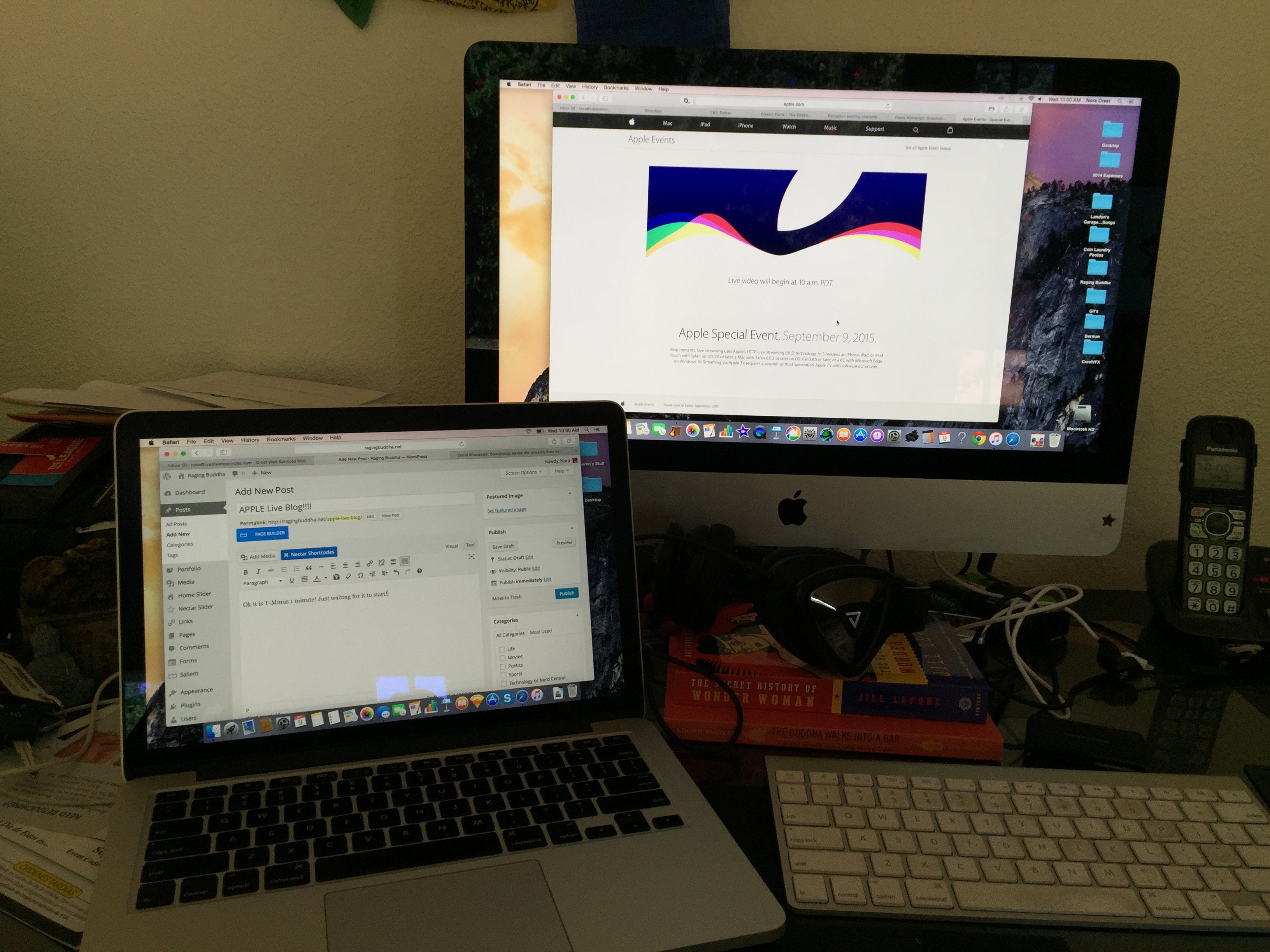 Ok it is T-Minus 1 minute! Just waiting for it to start!
Tim Cook has just walked out and is doing the intro!
"Monster announcements across SEVERAL of our product lines."
Starting with Apple Watch!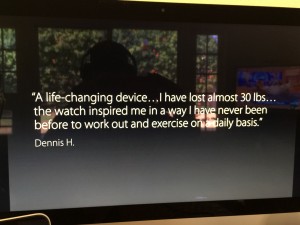 Jeff williams takes the stage.
New features. Time Travel to see your schedule and transit to maps!
Apps can now display video.
Facebook messenger coming to the watch
as well as iTranslate, GOPro turning the watch into a view finder for the camera.
Dr. Cameron Powell now on stage talking about their app AirStrip. How it works to give them their schedule and diagnosis, lab work, and vital signs for each patient.
Even live real time vitals. You can compare current vitals to the ones from the past to see what the pattern is.
This app can be used to monitor pregnant women and unborn babies from home!
Hermes now offering watch bands.
Video now of the new watch models and bands.
Adding now a gold and rose gold finishes.
Product Red Band for the Stainless Steel case.
New models Ship today and the new OS is available September 16th.
iPAD is up NEXT!!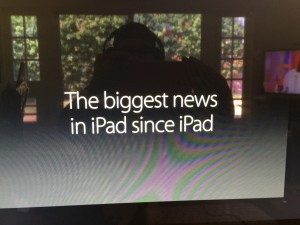 Video now of new iPad.
Looks pretty sleek. Its HUGE.
iPad PRO.
Phil Schiller up now to talk about iPad Pro.
Multitasking with iOS 9
Huge screen + better Keyboard.
12.9″ on the diagonal.
iPad Air on the Left iPad Pro on the Right.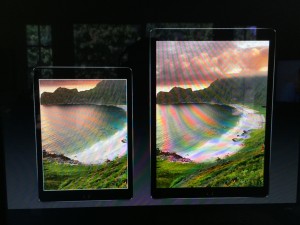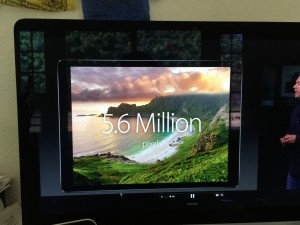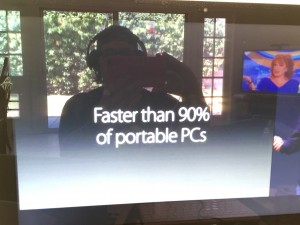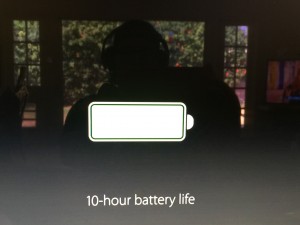 iPad Pro vs iPad Air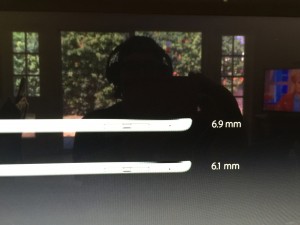 iPad Pro vs Original iPad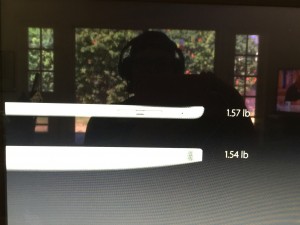 KEYBOARD!!!!
And a PENCIL!!!!!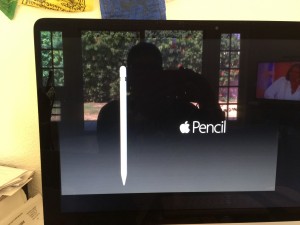 Demos now showing the keyboard and Pencil. MICROSOFT is now coming to do a Demo!!!
No that is not a typo. There is a Microsoft Executive giving a demo of Microsoft Word on the iPad Pro using the pencil and other groovy tools. Now going into POWERPOINT!
Now an ADOBE update/Demo
New Medical application now. Real Time 3D modeling to show where injuries are.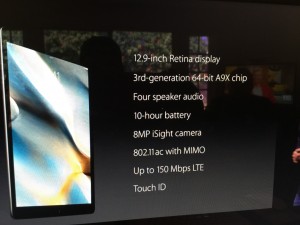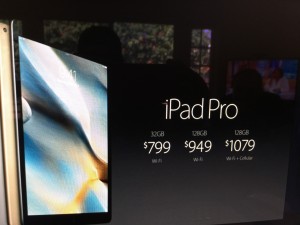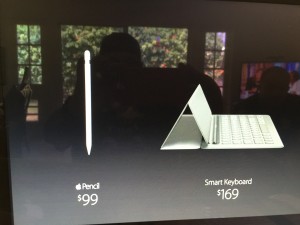 Video now of the iPad Pro.
Apple TV up next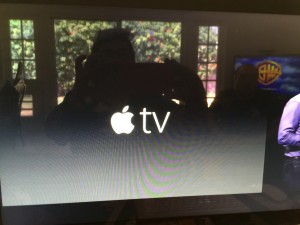 The future of TV is Apps.
Integrated with Siri, new remote with swipe touch.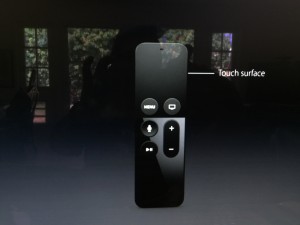 Siri will search across all content apps and give them all to you on a single screen, HULU NETFLIX HBOGO and iTUNES.
Apple TV Demo now.
App store access as well.
Siri has amazing controls.
Now showing what the apps can do on the TV. Basically they have taken a lot of the apps from iPad and iPhone to the big screen. Netflix, HBO Go, HULU Games and more.
Crossy Road demo for Apple Tv.
Apps can be used with the remote or iPhone or iPod Touch for Multiplayer.
You can get universal apps, which means they will be on the TV, iPad and iPhone. You can pick up your game from iPhone right on the TV.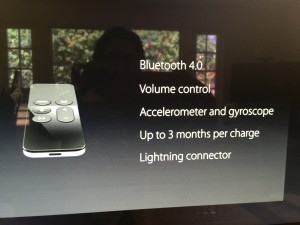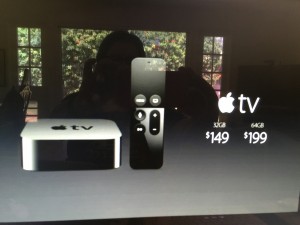 Up Next iPhone!!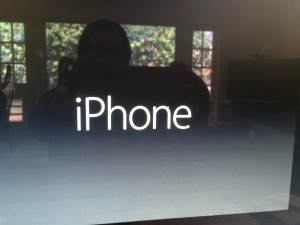 Video.
iPhone 6S and 6S Plus.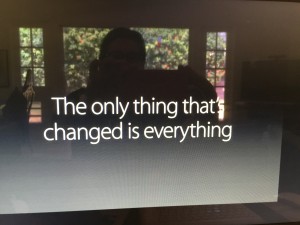 Rose Gold finish. New Alloy. Same one that is used in the space industry.
4.7″  5.5″ displays with new glass.
Muti-touch.
Now with 3D touch.
Giving tactile feed back. allowing you to go through apps and information faster.
Demo of 3D Touch right now showing how fast it makes getting into and out of apps. it looks AMAZING.
A9 chip. 64 bit.
FASTER!
Demo of gaming on the new iPhone.
Hey Siri demo just turned on the Hey Siri feature on my phone. That was hilarious.
New Camera features.
12MP iSight Camera!!!
Autofocus faster.
Noise reduction for Photo color quality.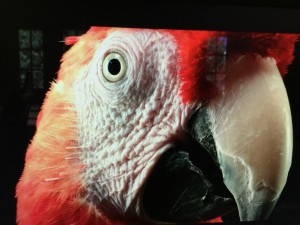 HD and 4K Video!
The retina display is now a flash for Selfies.
LIVE Photos.
Integrating video inside the photo.
Like the pictures in Harry Potter on the newspapers.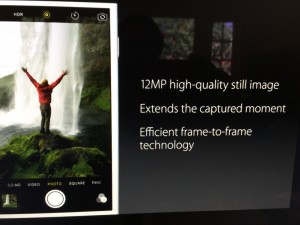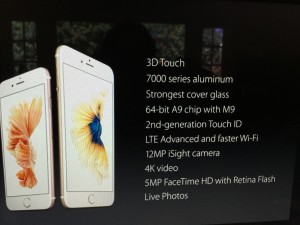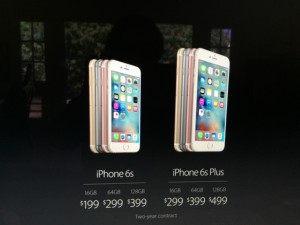 Pre Order Septemer 12th.
Tim Cook thanks the team. And now for the finale.
One Republic to play.
So in conclusion:
New Apple Watch features
New iPad Pro with Keyboard and Pencil
New Apple TV with Apps and Hey Siri
New Phone 6s and 6s Plus with new Camera and 3D Touch!