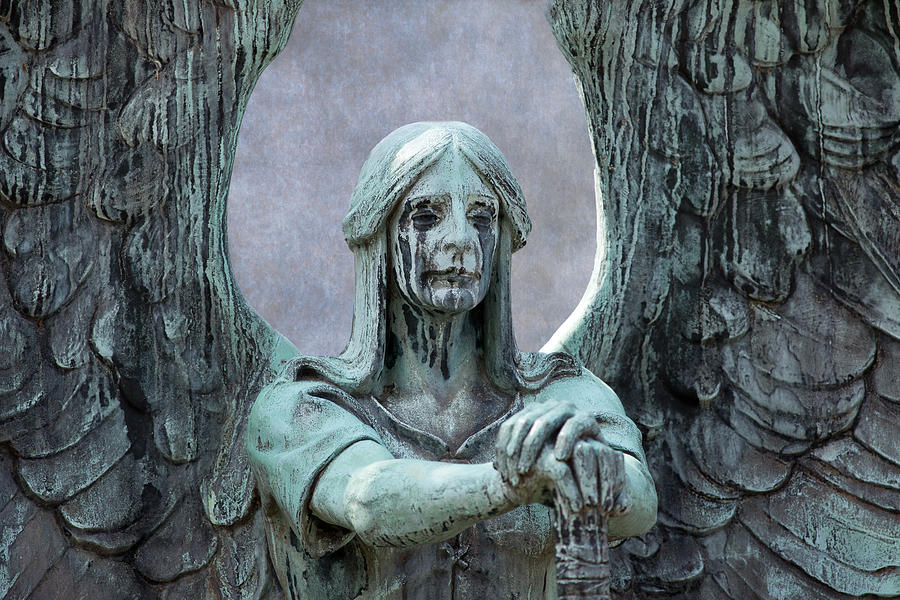 (All Scientology terms with a * are defined at the bottom of the post in the order that they appear in the post.)
Today while reading through all the responses to Alex Gibney's brilliant Documentary, Going Clear, I came across a review of the film by an Independent Scientologist. She was insulted by the film. She was upset that none of the wins and gains were shown. That it was a rehash of "old" data about L Ron Hubbard and that it was trying to smear him and make Scientologists feel bad or dumb for being believers. I should have just kept scrolling. But I didn't. I pleaded with her to really look at the real data about LRH*. About how he had lied about everything, including the most important thing of all, being handicapped and curing himself using his "tech". Her response was typical. Should she "toss out" her wins because LRH did some things we all regret when we are young (I NEVER kidnapped my kids, told my husband I chopped them up and then called back saying they were alive. Oh the things young people do!)
So I decided to tell her what the tech did to me. I am putting it here on my blog for the world to see. THIS is what Scientology does. Jason Beghe touches on it for a brief moment in Going Clear as does Hana Whitfield. But here it is, the raw truth.
I have never asked anyone to "toss aside" their wins*. Feeling better about yourself or doing better is never a bad thing. What the film points out and what is hard for people to do once they are swimming in the deep end of Scientology, is to look objectively at the tech. I was a member of the original GAT* team for Celebrity Centre*. COB* talked about ME at the original event. I have 2 RTC* passes on TR's* 0-4 and 6-9 I have an RTC metering* pass. I trained 1000's of people. I was the #1 Word Clearer* on the planet. I still hold the record for number of words cleared in a single week. My department was declared in a state of Power* for 6 months in a row by ED Int*. I was the word clearer to celebrities and their families. I was a true believer. I was in the honor guard and I marched on stage at the New Years 2000 event. 
I spent 8 years in the Sea Org* and 3 on the RPF* because I had the audacity, at age 23, to fall in love with my roommate and kiss her. For that I was tossed out, despite my STELLAR unbeaten production record. Despite all the people I trained, marriages I saved, people I personally audited and got into Scientology. I kissed a girl. And because LRH in all his wisdom and "research" determined that being homosexual was perverted, degraded, and evil I was sent to the RPF. For three years I received 100's of hours of FPRD*. Driving me further and further into my psyche of self doubt and loathing. Not making me better, not "Curing" me of my "Evil" sexual purposes, just making me feel worse and worse and worse about myself. Becoming more and more convinced every day that I really was evil and perverted. That I would never and was not capable of change. And then I wanted to leave because I was no good and I didn't deserve to be a part of the Sea Org any more. I was so unworthy I BEGGED to leave. 
I did the routing out* sec check* and I did it standardly. I got a fitness board*. It was approved. After I endured 3 years of mental torture, sleep depravation and physical abuse (Two broken ribs and 2 herniated discs in my back) the RPF I/C* held on to my approved fitness board. You heard that right. My approved ticket out of the Sea Org that I begged and pleaded for. He put it in his bottom drawer for 3 months. 3 months he made fun of me. When I asked about it he would slam the door in my face and tell me to go away. He had people pressuring me to stay all day every day. Telling me how I would die. I would become homeless. I would be a prostitute if I left, a druggie. I would be lost for all millennia. That they would get my family to disconnect* from me. That I was such a downstat they would never help me. They would shun me. I would have nothing and no one. Finally I caved. Where else could I go. I said I would stay. He promptly took the Fitness board out of his desk and said, "I knew you would change your mind so I never showed you this." I was so lost, so spun in on myself, I couldn't even react. I was numb. 
Then a month or so later I got in trouble. I was smiling at a fellow RPFer*. We were doing our job and I smiled at her. SMILED. I got taken in for an ethics interview to find out if I was trying to have sex with her. If I had kissed her or touched her. I said calmly that this was a joke and I was not going to do this interview. I tried to leave the room. I was forcibly pushed back into my chair. I tried to get my shoes on and leave again. They took my shoes and socks. I tried to walk out again, now three people were putting me in the chair. Again I stood up now dragging three people with me towards the door. (It was 15 feet away.) Now more people came to stop me from leaving. They started to push me to the ground. I had more than 9 people piled on top of me. Each of them holding onto a different part of my body trying to stop me from moving. I was coursing with adrenaline. The door was locked. I was pounding on the door with my one free fist and screaming. Someone started opening the door from the other side, I grabbed at the side of the door with both of my hands and pulled it open with all my strength. Somehow I broke free and I ran. But again I was so delusional I ran not from PAC*, not as far away as I could. I ran, feet bloodied, hysterical to the security office. I was bleeding from my feet and my nose was fractured. I had blood all over my face. It looked like something from fight club. 
The next day my senior, Caroline Mustard, spent almost an hour screaming one inch from my face the most vile, despicable things that you can imagine. Telling me that I was less than worthless, that everyone, especially her, but everyone, including my family, would be better off without me. Because I was useless. I was a burden on everyone around me. I was a terrible person. I was scum. If she could have punched me in the face right then she would have. She wanted to hurt me and she was going to go out of her way to make me regret being alive for as long as she could. I decided to go scrub walls and cry. I did that for 2 hours straight. Crying and scrubbing and crying and scrubbing non stop for two hours. Then I decided she was right. I was a piece of shit and no one loved me. I was a pervert and I would never be better because the tech didn't work on me because I was an SP*. I was never going to change because I couldn't. I was so far gone as a being that Scientology, man's one salvation couldn't reach me. It was too late.
So I locked myself in a supply closet. I decided this was the end for me. I took a pair of scissors and I tried to slash my wrists. They were so dull. I pushed really hard, over and over again on my wrist but it wouldn't cut. I thought to myself. I can't even KILL myself properly! How fucking pathetic is that. Then I saw the bleach. I decided since it was industrial strength it wouldn't take too much. I poured a large capful. I closed my eyes. All I could think of was, "I'm sorry Mom." I drank the bleach. It was like drinking liquid fire. I couldn't breathe. My body ached everywhere. My eyes went black for a minute. And then I fell backwards out of the closet clutching my throat. Not breathing but screaming, silently for help. Finally I started to wretch and cough. From that point forward the "Suicide drill*" went into effect. They got me off the base immediately. Megan Shields, a Scientologist Doctor, who was down the street from PAC refused to treat me. 
They took me to Olive View in Sylmar where I had to lie repeatedly to the doctor about what had happened. I had to make up and rehearse a story so I didn't get put on SUICIDE WATCH AFTER TRYING TO COMMIT SUICIDE. The doctor didn't believe me. Quinn Tauffer was in the ER with me staring at me as I told my story. Making sure I didn't waiver or ask for help or try to leave. Even then. Even when I had tried to die to get out of there they were controlling me. I couldn't even die on my own terms.
Then they sent me live at the Extended Stay America in Burbank with two other female RPFers. The next day I got 1 session to "run the evil purpose that made me want to kill myself" and then a couple of days after that I was taken to OSA* put on camera and made to sign waivers. Then they drove me home. 
Now I tell you this gruesome story not for shock and awe purposes. I tell you this to show you what the technology of Scientology does. That this is the end product. "Oh you didn't get 'Standard Tech*'" is what I hear all the time. Like that makes it alright. But yes, actually I did. I got Scientology. If you knew how regulated the RPF tech is you would be amazed. It is more closely monitored than ANY other aspect except maybe Tom Cruise's sessions. These things that were done to me were right out of Flag Orders*, HCOB's* HCO PL's* that L RON HUBBARD wrote. I was treated the way HE thought was standard. Scientology and L Ron Hubbard's "technology" almost killed me. Almost drove me insane. ALMOST. 
So when I ask you, Scientologists, to please, do the research, really get to know L Ron, really dive into who he was and yes EVERYTHING he did in his life because it DOES matter, I say that from a place of massive amounts of experience and love. All I want is for NO ONE ELSE to ever get to the low I was at. No technology or religion for that matter that is supposed to help people to be better should EVER make anyone feel the way I felt. Then it is not a religion. It is not help. It is evil. And before you finish this story and say, "Well that is so terrible to have happened to you. I am sorry you experienced that, that you had bad people around you who did things wrong to make you feel badly." Like I am the only one. I am not the only one who had things like this and believe it or not WORSE happen to them. Not by a long shot. That is why Going Clear is so vital. To start to expose the truth. To let a crack of light in the darkness that is Scientology so that the ones still inside can be rescued and others can be prevented from ever falling into the trap to begin with. 
Saying that Scientology is alright because you had wins, "so it isn't all bad" is the same as saying smoking is alright because it makes you feel good and you don't have cancer. Scientology is evil and drives people to madness in the same way that smoking kills people. Just because something makes you feel good occasionally doesn't mean it is good for you.
LRH- Lafayette Ronald Hubbard founder of Scientology.
wins- abilities gained or improvements in self as a result of Scientology procedures or training.
GAT- Golden Age of Tech a rewriting and reworking of the technology of Scientology that was first done in 1996 and then again in 2013.
Celebrity Centre- The Church of Scientology located at 5930 Franklin Ave in Hollywood. It is the home for Celebrities from all walks of life and yes Tom Cruise and John Travolta have both done services there.
COB- Chairman of the Board of RTC (Religious Technology Center the highest organization in Scientology and the holder of al the Trademarks.) David Miscavige
RTC – Religious Technology Center the highest organization in Scientology and the holder of al the Trademarks.
TR's- Training Routines. There are 10 in total. 0-9. Each one deals with another level of communication. They are a requirement for anyone who wants to become a practitioner in Scientology called and "Auditor". An Auditor is one who runs the processes of Scientology on another person.
metering- The course that teaches you how to use the Scientology E-Meter or Electro Psycometer. It is a machine that Scientologists believe help them see peoples thoughts and thereby guide the person through their therapy and help them to erase traumatic incidents from the past.
Word Clearer- a person who works in Scientology Course Rooms assisting people to understand all the words they are reading by using dictionaries and grammar books to help them.
Power- In Scientology there are various conditions of Existence. They are on a Scale from Power down to Confusion. Power being the highest and Confusion the lowest. When you are in Power, it is akin to being untouchable. You are such a massively amazing producer that no one can touch you. Nothing bad can happen to you because you produce so much.
ED Int_ Executive Director International. The post that is supposed to be the Executive Director over all Scientology Organizations on the Planet.
Sea Org- Sea Organization. A secret fraternal organization of Scientologists that pledge themselves for the next Billion Years to work for Scientology. They work an average of 75 hours a week, 7 days a week for $35-$50 a week. They live communally at the organizations that they work for and are trusted with the secret Upper levels of Scientology.
RPF- Rehabilitation Project Force this is a program located in Hollwood California at the Big Blue complex of buildings on Sunset Blvd and L. Ron Hubbard Way. This is where Sea Org members are sent who mess up on their post. Or if the engage in extra marital affairs, damage the Organization in any way or have critical thoughts about L Ron Hubbard, or COB. People have been sent there for THINKING about having an affair. Like daydreaming about it. While on the RPF you work more hours at HARD MANUAL LABOR and get paid $11.25 a week. You are required to RUN everywhere. There is no walking. You are not allowed to talk to ANYONE outside of the RPF at any time for anything unless they speak to you first.
FPRD- False Purpose RunDown. This is a process in Scientology that tracks down all of the bad things that you have done in your life, earlier and earlier until you get to the bottom of the list and find the "Evil" purpose that caused you to do all of those things. EG you stole a candy bar at work from the lounge last week. You look earlier and you did that when you were 25, earlier still you did that when you were 10 and the earliest time you did that was when you were 7. Then you would be asked, "What evil purpose did you have just before that?" And you would answer with something like, "To steal all the candy." And viola you won't ever steal candy bars again.
routing out- This is the team Scientology uses for leaving their employment. You have to go through a checklist of steps in order to leave them.
Sec Check- Short for Security Check. This is a process that involves getting you to confess crimes. Extremely personal and probing questions are asked over and over until you are "clean".
fitness board- This is a process in the Sea Org that consists of a committee of people who look over evidence given by yourself and  others and determine your "fitness" to be in the Sea Org or not. It is also the committee that you have to testify before in order to "route out" of the Sea Org.
RPF I/C- Rehabilitation Project Force In Charge. This person is running the hundreds of people who are in the enslavement camp known as the RPF.
disconnect- In Scientology when you are critical of or leave the church your friends and family are required to sever all ties with you in order to continue their membership and enlightenment. This can be friends, family, co workers even minor children who are left out in the cold in order to stay in Scientology.
RPFer- Someone who is on the Rehabilitation Project Force. (See above.)
PAC- Pacific Area Command. This is the group of buildings that are located on Sunset Blvd in Hollywood.
SP- Suppressive Person. According to Scientology someone hellbent on ONLY destruction of everything and everyone. Hilter is the example they use. But they give the same title to ANYONE who speaks out against Scientology in any capacity.
Suicide Drill- This is a procedure that happens at any Scientology Organization when someone attempts suicide. There is a checklist to ensure that there is ZERO blow back on the church in any way shape or form. Basically the person is disappeared off of the property and NEVER allowed to return. All evidence of them is trashed and they are disconnected from by everyone as soon as possible.
OSA- Office of Special Affairs. Essentially the spy wing of Scientology. They are in charge of discrediting any and all dissenters and bringing all legal suits against them.
Standard Tech- This is the delivery of the Scientology in the EXACT way as described by L Ron Hubbard in his writings and lectures.
Flag Orders- These are issues written by LRH while he was on the "Flag Ship" Apollo when he first formed the Sea Org. These are the issues that govern the Sea Org and lay out it's laws and punishments.
HCOB's- Hubbard Communication Office Bulletin's- These are issued on Cream paper with red ink. They contain the technical processes of Scientology and Dianetics. Written by LRH.
HCO PL's- Hubbard Communication Office Policy Letters- These are issued on Cream paper with Green Ink. They lay out the Administrative directives of Scientology. Written by LRH.