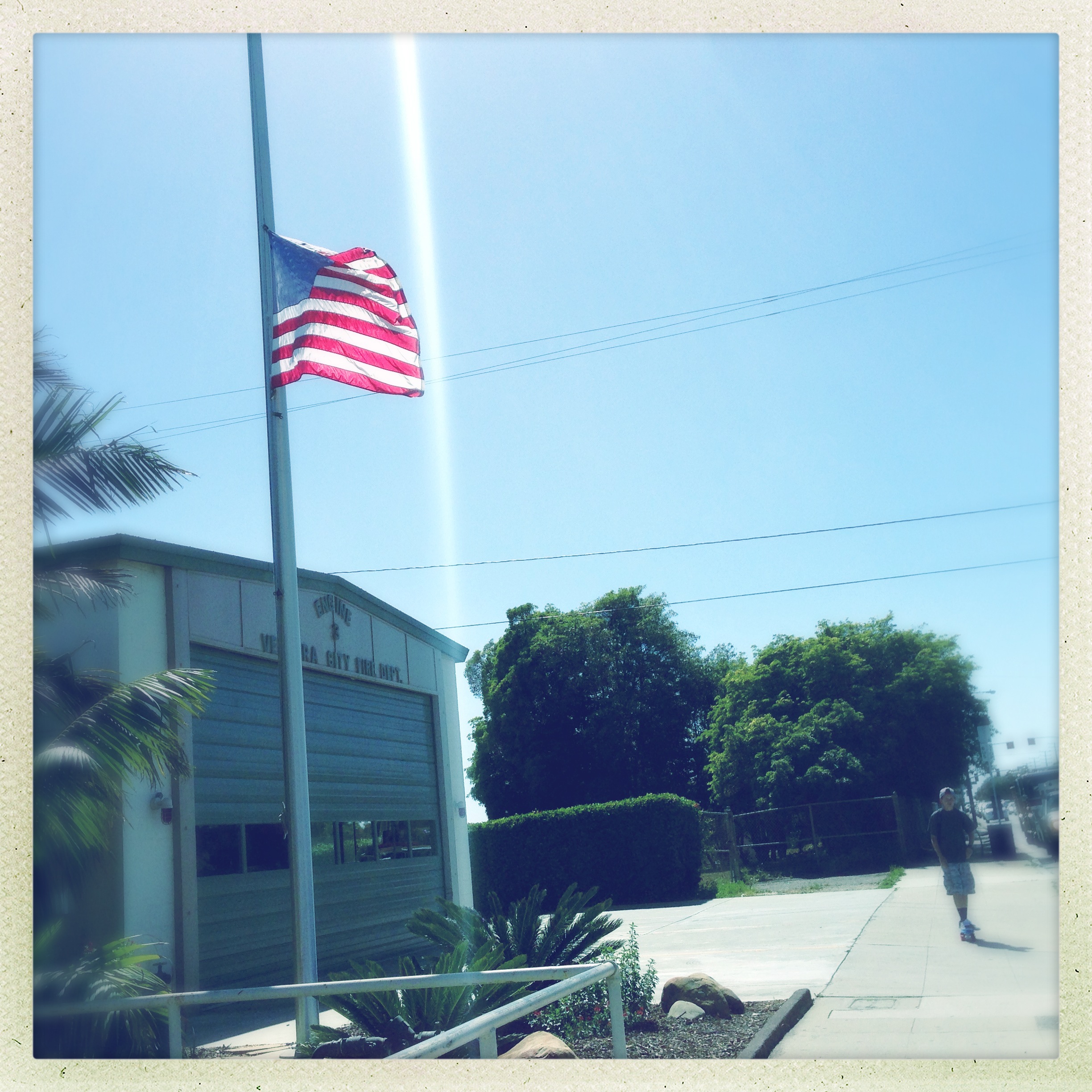 Today I got angry and sad about what happened yesterday in Boston. I have never been to Boston but I have love for it, for its history, for the people I know from there and just because it is part of America.
I was so angry. I hadn't felt quite like this since 9/11. I felt helpless and lost and like I needed to be doing something serious right now. Like get in a uniform and kick some ass type of situation.
And once again I felt useless. And that made me even more angry. Then I read online someone's solution which was ridiculous and I can't even repost it here and retain my sanity but lets just say it enraged me. Then as I was driving I saw my local fire stations flag at half mast. And all of a sudden I smiled, I cried even a little. Here I am in a small coastal city and here, all the way across the country, at my little fire station they are sending love. Sending love to Boston, to the injured, to the families and to the fallen.
I felt the love. I decided that my rage wasn't helping anyone. Getting mad isn't going to help. In the words of Dr King, "Darkness cannot drive out darkness; only light can do that. Hate cannot drive out hate; only love can do that."
So I am passing on my little bit of love here from Ventura to you all. I hope it helps. Maybe we can all spread it around.